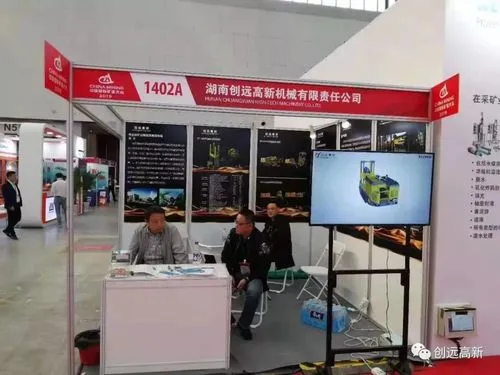 Guided by the Ministry of Natural Resources and the Tianjin Municipal People's Government, the 2019 (21st) China International Mining Conference hosted by the China Mining Association was held at the Meijiang Convention and Exhibition Center in Tianjin from October 9-11, 2019.
As the global mining summit and exhibition, China International Mining Conference is one of the world's four major mining events. It is one of the world's largest mineral exploration and development trading platforms, covering geological exploration, exploration and development, mining rights trading, mining investment and financing. The entire industrial chain, such as smelting and processing, technology and equipment, and mining services, has played an active role in promoting exchange opportunities for domestic and foreign mining companies and strengthening mutual cooperation.
The event attracted more than 10,000 government officials, experts and scholars from mining organizations and financial institutions from more than 50 countries and regions. As a professional mine intelligent equipment provider, We participated in this exhibition, and the customers who came to consult and negotiate at the exhibition site were in constant stream.
The company's "quality wins" and "Chuangyuan Zhiyuan" work philosophy, "cooperation and win-win" business principles, wholeheartedly provide customers with quality products and thoughtful and timely pre-sales, after-sales service!