Hunan Chuangyuan's intelligent mining equipment is widely used in leading companies such as Zijin Mining, and has won praise and recognition in the industry for its excellent product strength, and has won many cooperation opportunities.
(Operation site of Zijin Urad Rear Banner Branch)
Previously, several projects under Zijin Mining adopted Hunan Chuangyuan's intelligent mining equipment, which successfully helped the projects increase efficiency and value, such as Zijin Mining's Shanxi Yixingzhai, Ashele Copper Project, Zijin Zinc Industry Wuqia Project Department, etc. . After using Hunan Chuangyuan's raise rig products, the work efficiency of mine operations has been significantly improved, saving time and labor costs, and improving economic benefits.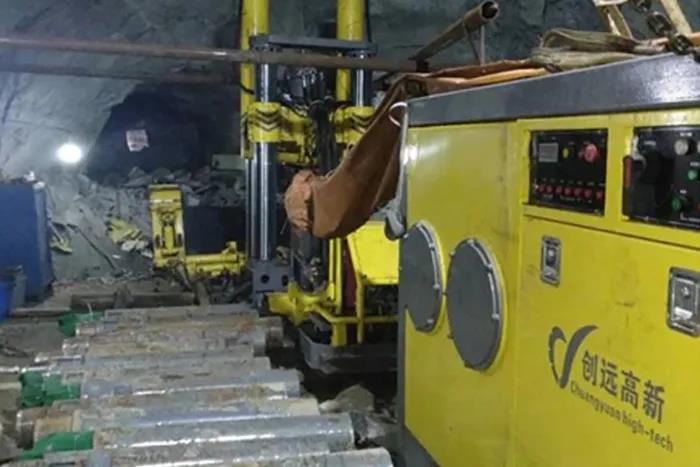 (Operation site in Yixingzhai, Shanxi)
In July 2021, Zijin Mining once again cooperated with Hunan Chuangyuan, and its subsidiary Urad Houqi Branch purchased a CY-40C slot drilling rig. The drilling was officially started on July 30. As of August 10, the construction of 5 cutting shafts, totaling 65 meters, with an average depth of 13 meters per shaft, greatly reduced the labor intensity of workers, reduced the number of operators, and increased the mine site. The efficiency of the operation.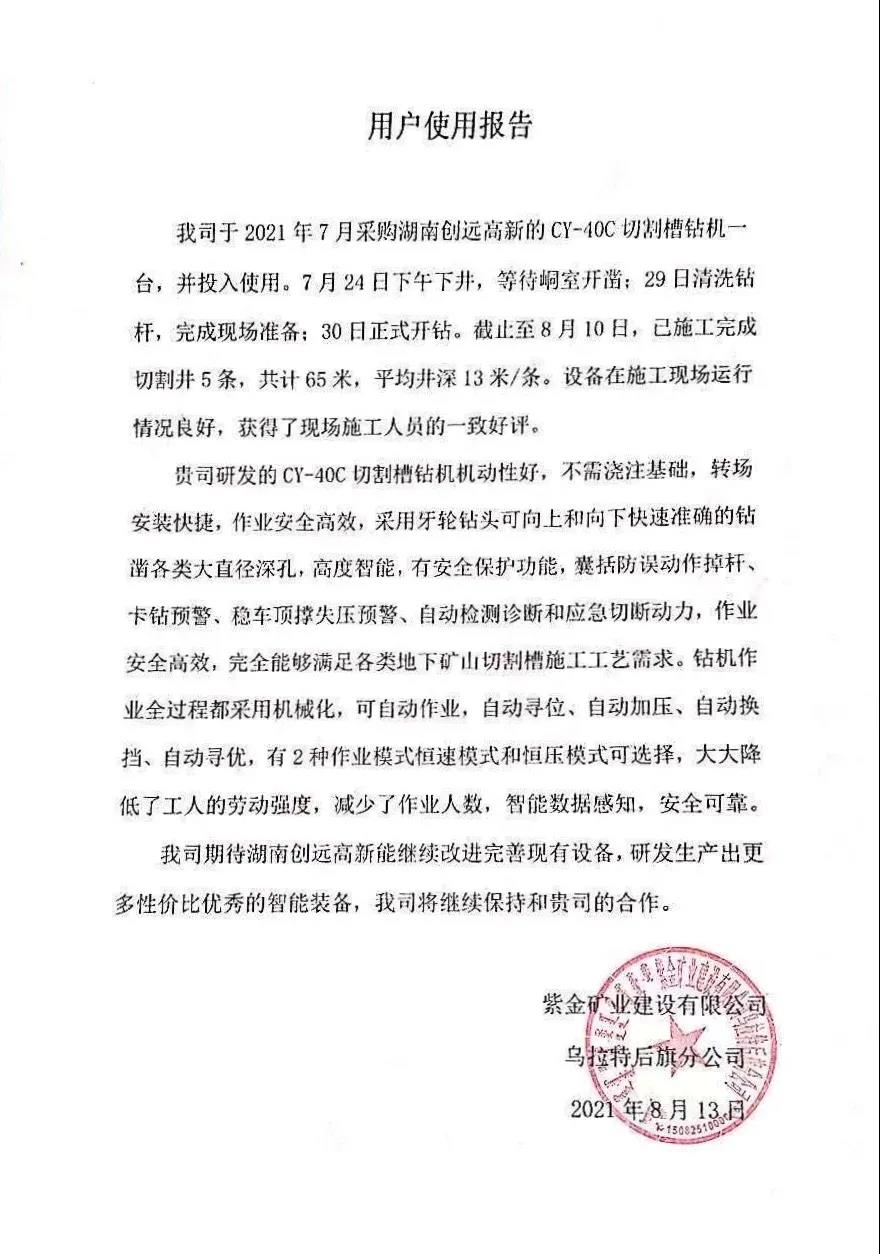 In the future, Hunan Chuangyuan will continue to work hard to improve and improve existing equipment, develop and produce more cost-effective smart equipment, and strive to liberate our customers from the harsh environment of the mine, in order to realize the mechanization and intelligence proposed by the country. The strategic goal of substitution lays a solid foundation.