On May 25th, Wang Yi, Chairman of Hunan Chuangyuan High-tech Machinery Co., Ltd., led an inspection team to Zijin Mining Group Co., Ltd. for inspection and exchange. Zijin Mining Group is China's largest gold producer, the second largest mineral copper producer, and one of China's most controlled metal mineral resources. The two parties held an exchange meeting in the Zijin Mining conference room. Zijin Mining President Zou Laichang, Information Director Dong Wensheng, Mining Division General Manager Jiang Cheng, Emergency and Safety Production Department General Manager Ouyang Lunao, Information Department General Manager Li Kai, and Marketing Department Procurement Management Leaders such as Luo Zengxin and Tang Shaohui, Executive Deputy Director of the Mining Research Institute of Zijin (Xiamen) Engineering Design Co., Ltd. attended the meeting.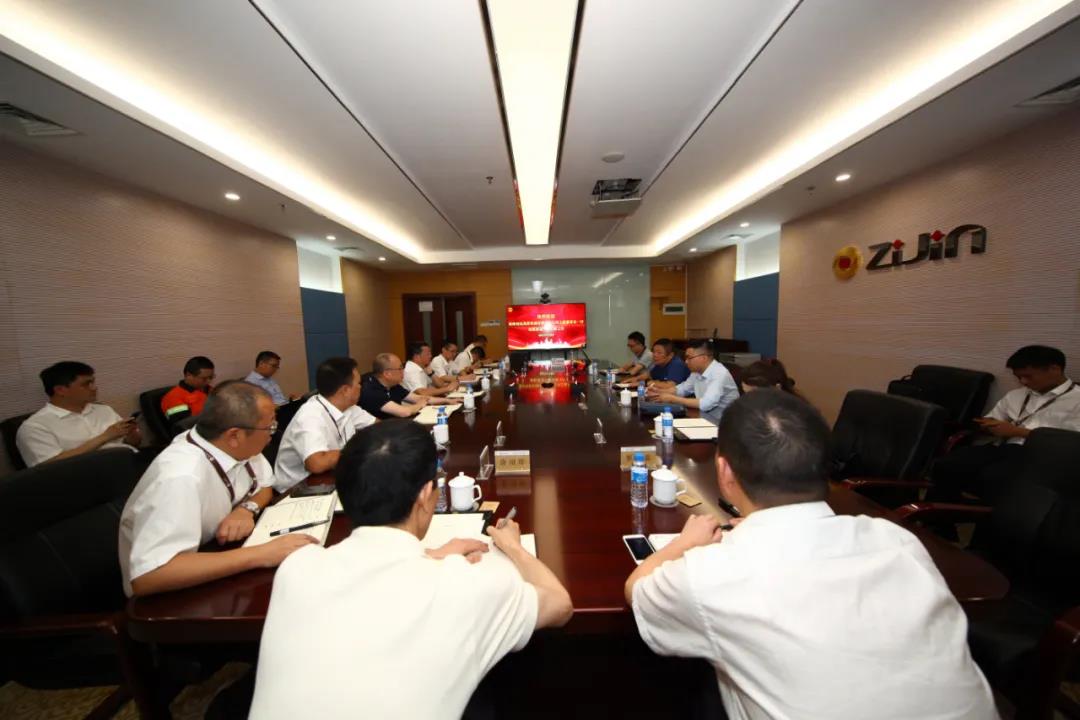 At the meeting, based on the production and safety bottlenecks in Zijin Mining's internal mines, the two parties focused on how to develop suitable smart equipment and smart mining solutions, and focused on how to achieve "mechanized substitution and automatic replacement of personnel" for Zijin Mining. In the end, the realization of "unmanned mines" started a detailed discussion. Chairman Wang Yi emphatically introduced the development status and trends of smart mines at home and abroad and Hunan Chuangyuan's achievements in the field of smart mines in recent years. "Key Technologies and Applications of Intelligent Mine Series Robots" was interpreted in detail.
At the end of the meeting, the two parties reached an in-depth cooperation intention-to select key links of typical mines for joint development and application, based on which they were fully replicated and promoted in Zijin Mining.