From December 1st to 3rd, 2021, the 2021 Mining Frontier and Information Intelligent TechnologyAnnualConference jointly organized by Hunan Chuangyuan was successfully held in Changsha, Hunan.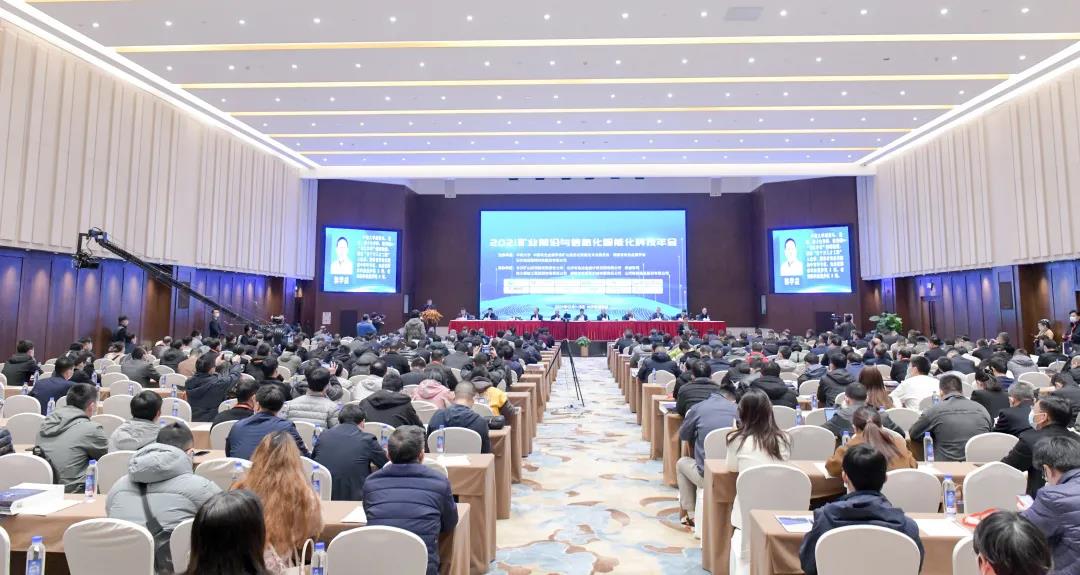 With the theme of "low-carbon, green, smart, and new mining kinetic energy", this conference gathered nearly 400 well-known experts, scholars, and industry professionals in the domestic mining field. 34 experts and scholars from major mining colleges, research and design units, mining enterprises, and equipment and technology suppliers across the country, including Academician Cai Meifeng, Academician Wu Qiang, and Royal Court Members, gave wonderful special reports and shared the frontiers of the industry with participants New achievements, new technologies, new equipment and practical experience in production.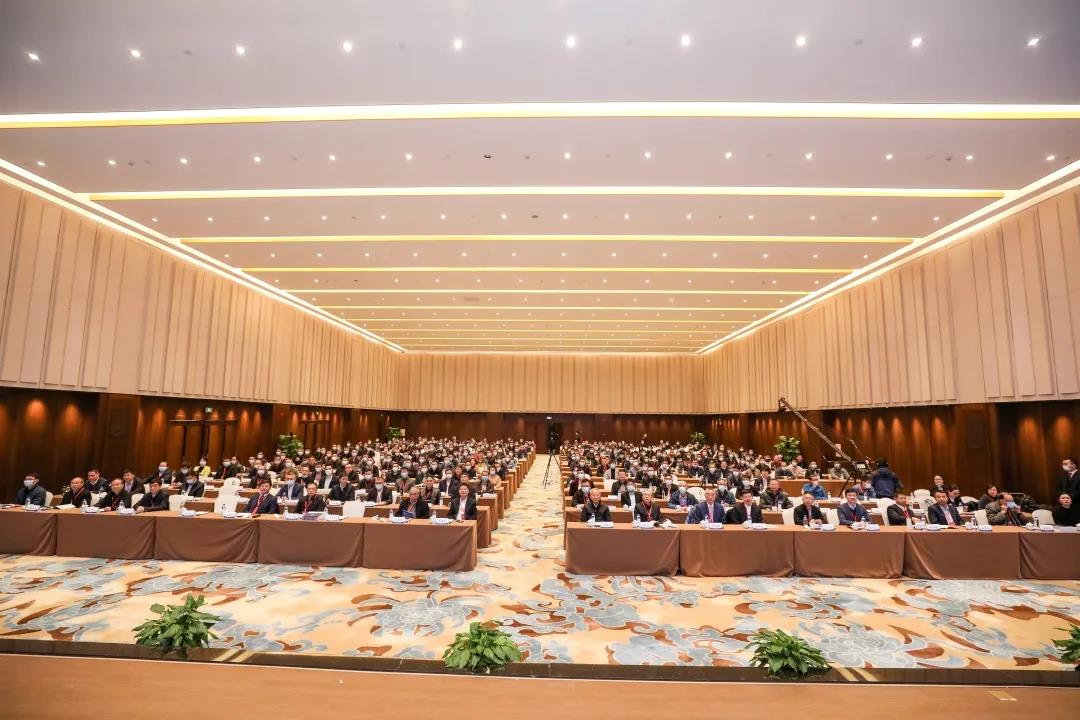 (Site of the conference)
On the opening ceremony of the conference, Mr. Dai Jianlong, chief engineer of Hunan Chuangyuan High-tech Machinery Co., Ltd., was invited to the stage and delivered a keynote speech on "IntMine Opens a New Era of Intelligent Mining". In the speech, Mr. Dai Jianlong pointed out that liberating people from the harsh and high-risk stope environment and realizing safe and efficient intelligent mining is an inevitable trend in the development of the mining industry, and demonstrated Hunan Chuangyuan's major technological breakthroughs in intelligent mining. And application. Hunan Chuangyuan uses advanced technologies such as intelligent rock drilling, visual depth scene reproduction, automatic driving, high-precision positioning, etc., to provide customers with the best matching of mining equipment and mining technology, the high-level integration of intelligent systems and mining equipment, covering perforation, A full-stack smart mining solution for blasting and transportation.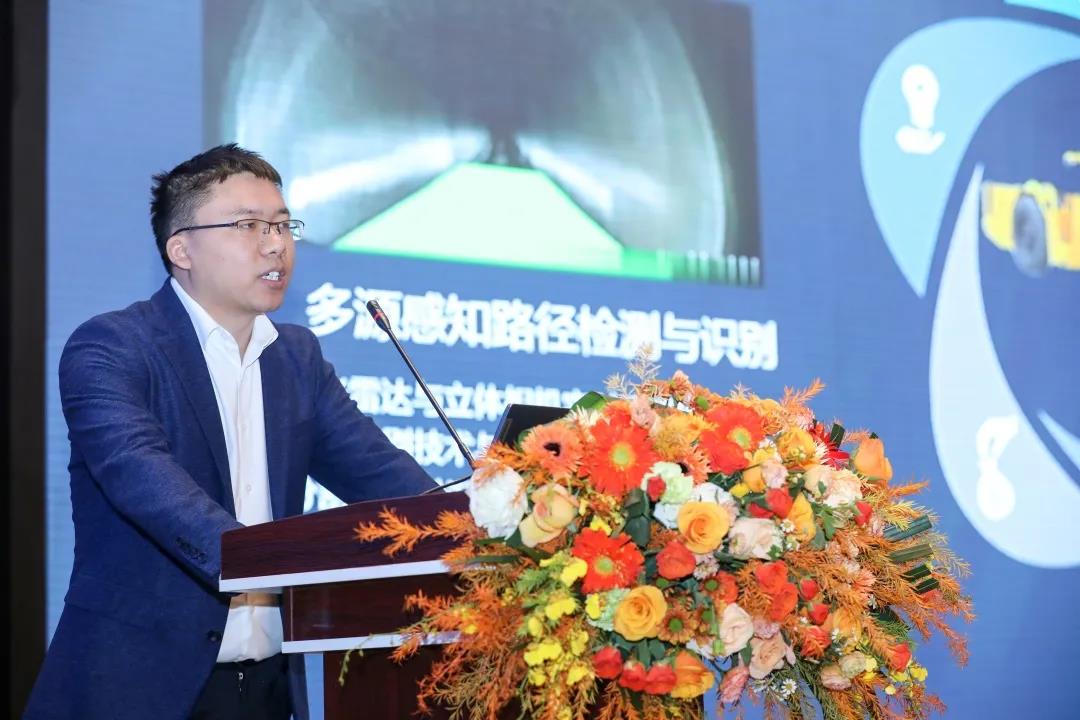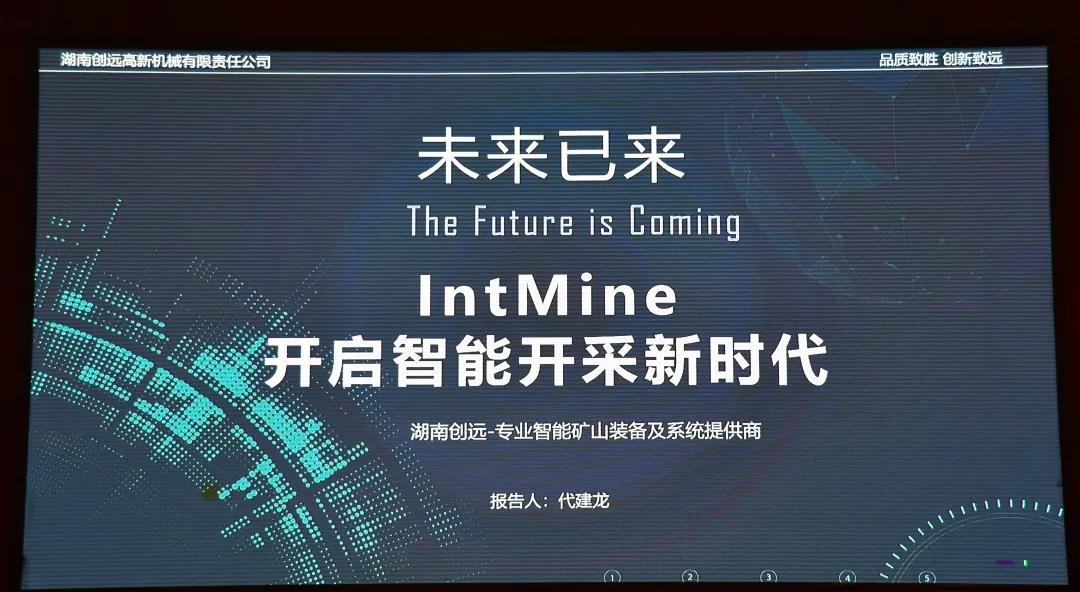 (Mr. Jianlong, Chief Engineer of Hunan Chuangyuan)
At the same time, the "IntMine Smart Mining Solution 2.0" was officially released at this conference, which provides a complete solution for the whole process of mining, rock drilling and transportation with fewer people and unmanned mining according to different mine scales and different mining solutions. Hunan Chuangyuan is currently the only comprehensive mining solution provider in China that integrates mining technology, intelligent equipment, and centralized control platform to achieve autonomous operation of intelligent equipment. It has become an important partner of China Mobile and Huawei in the field of smart mining. In the future, Hunan Chuangyuan will work with more partners to build and improve my country's more complete IntMine system with independent property rights, break the foreign technology blockade, and realize the safe, green and efficient development of the industrial economy-the mine!