On August 7, Zou Laichang, President of Zijin Mining Group Co., Ltd. ("Zijin Group"), Jiang Cheng, General Manager of Mining Business Department, and Ouyang Lunao, General Manager of Emergency and Safety Production Department, visited Hunan Chuangyuan for investigation and research. Hunan Chuangyuan High-tech Machinery Co., Ltd. (referred to as "Hunan Chuangyuan") chairman and general manager Wang Yi, deputy general managers Fang Xiaoxuan, Tang Anping, Dai Jianlong and other leaders accompanied the discussion and exchange.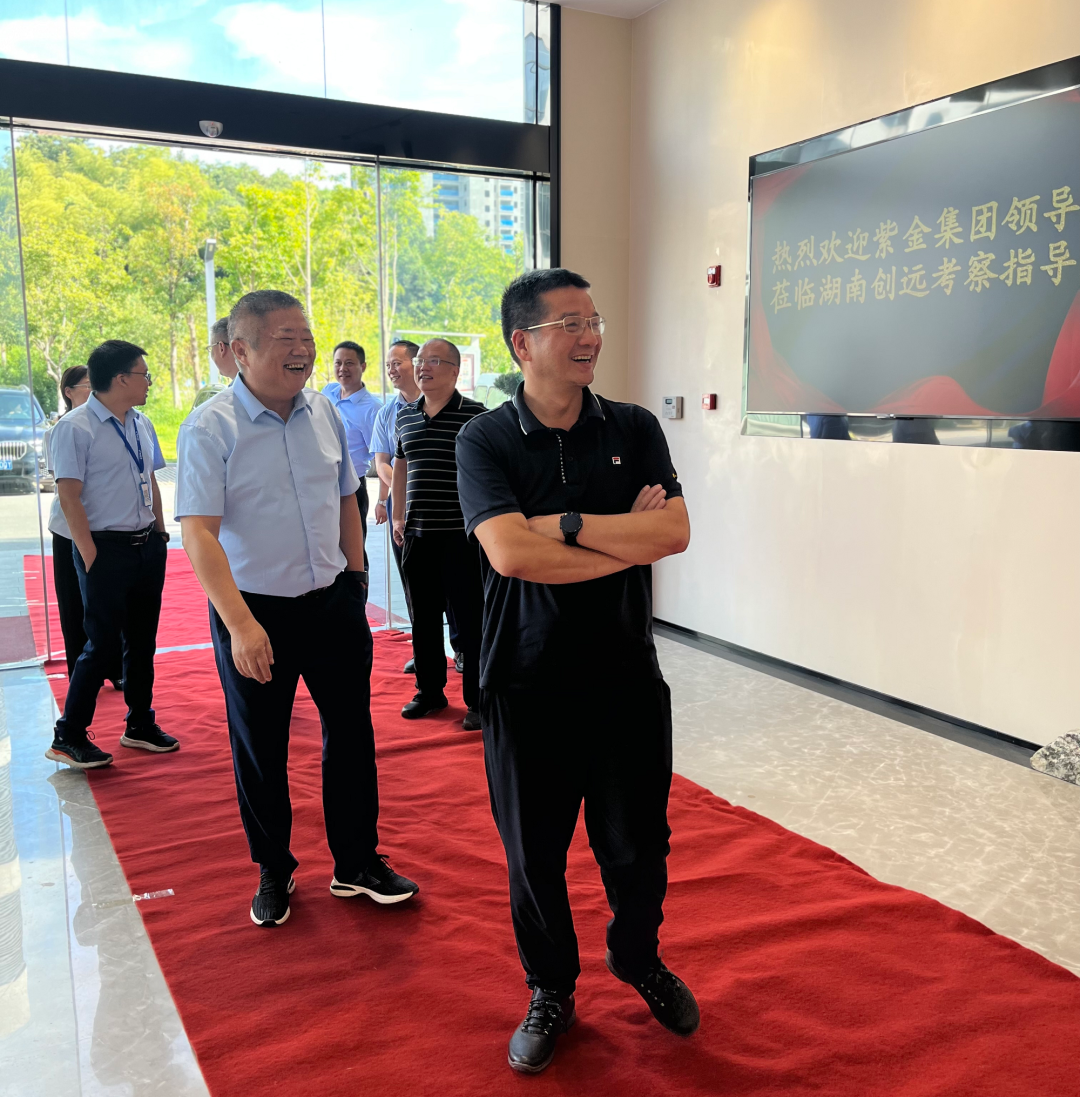 President Zou Laichang and his party visited Hunan Chuangyuan's R&D base and learned about Hunan Chuangyuan's strategic layout in optimizing the R&D environment, attracting outstanding talents, and enhancing the company's R&D strength.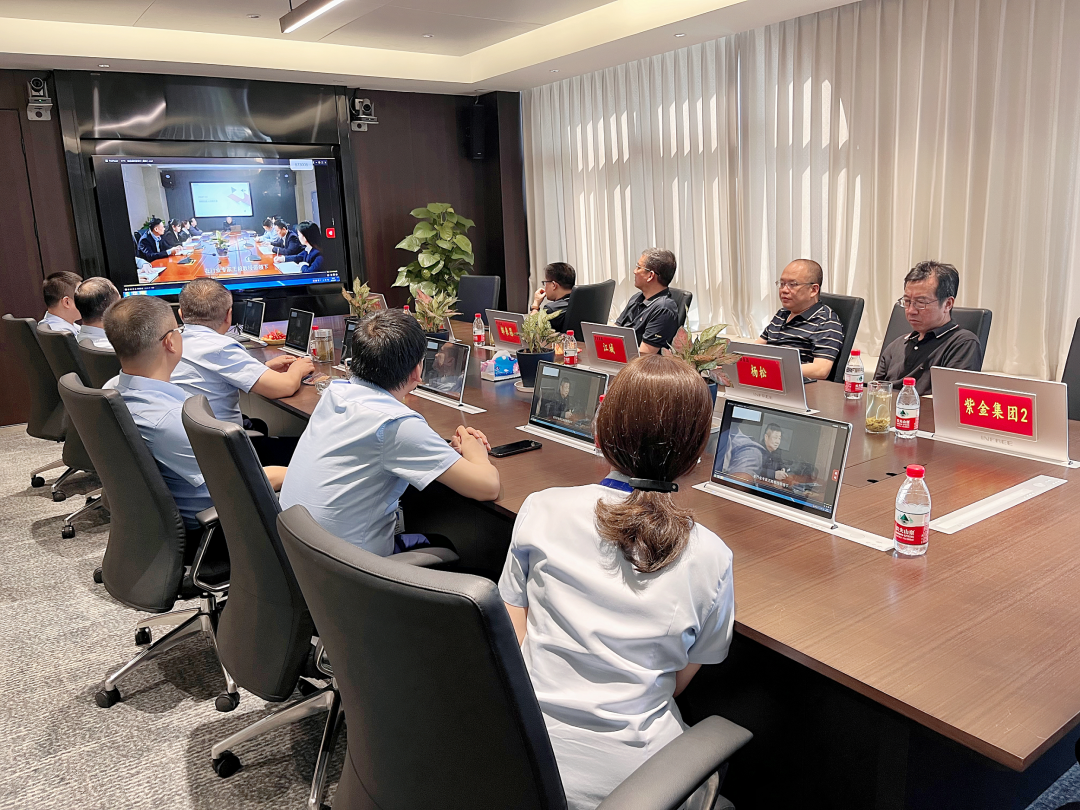 At the symposium, Chairman Wang Yi extended a warm welcome to the visit of President Zou Laichang and his party, and gave a comprehensive introduction to the development history, main products and technological innovation of Hunan Chuangyuan to President Zou and his party. Chairman Wang Yi said that Zijin Mining and Hunan Chuangyuan have a long-term and close cooperative relationship. A variety of intelligent mining equipment developed by Hunan Chuangyuan are the first to be used in the mining stopes of Zijin Group, and they have won the praise of industry experts with their excellent performance. Approved. It is hoped that the two parties will further strengthen cooperation in the research and development of intelligent mining equipment and construction of intelligent mines in the future to achieve common development.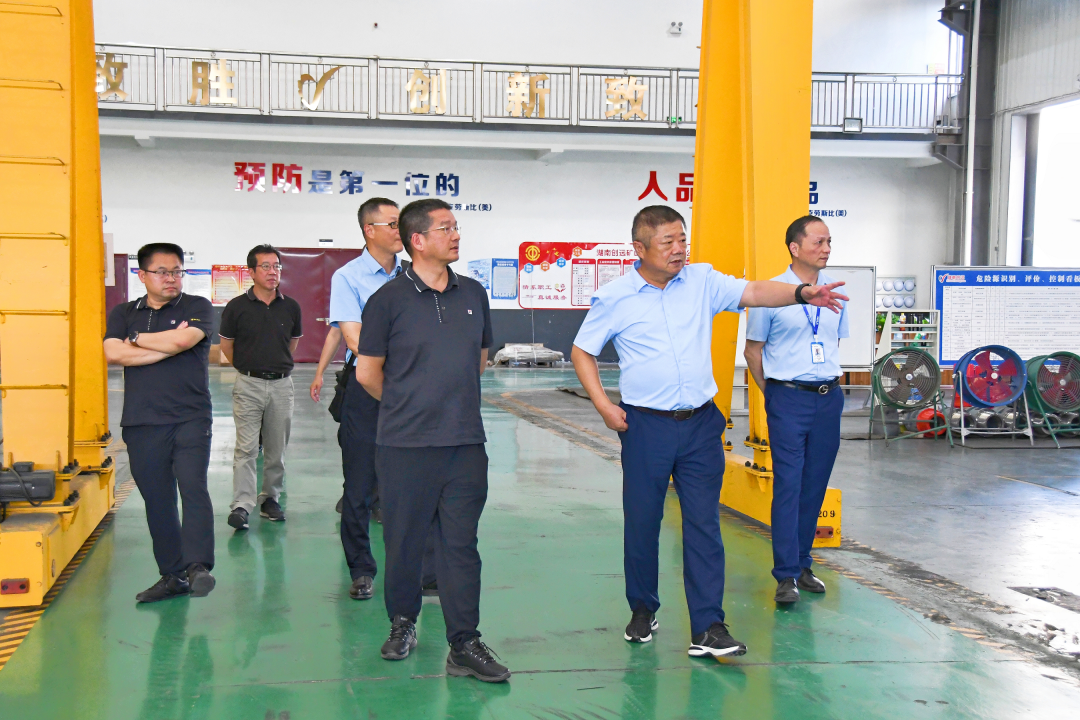 Afterwards, the two parties jointly drove to the Hunan Chuangyuan production base to visit and inspect the Hunan Chuangyuan CY-R160V raise drilling rig, CY-UMD6i intelligent underground DTH drilling rig and other intelligent mining equipment. Among them, CY-UMD6i is the world's first intelligent underground DTH drilling rig, which adopts a modular design and can be equipped with a new generation of information technologies such as cloud computing, big data, Internet of Things, 5G, naked-eye 3D, artificial intelligence, etc., which can realize the operation process. Self-planning, self-perception, self-decision, and self-operation. At present, the assembly work has been completed and is being commissioned. It will be officially rolled off the production line this month and sent to the mine stope of Zijin Group for use.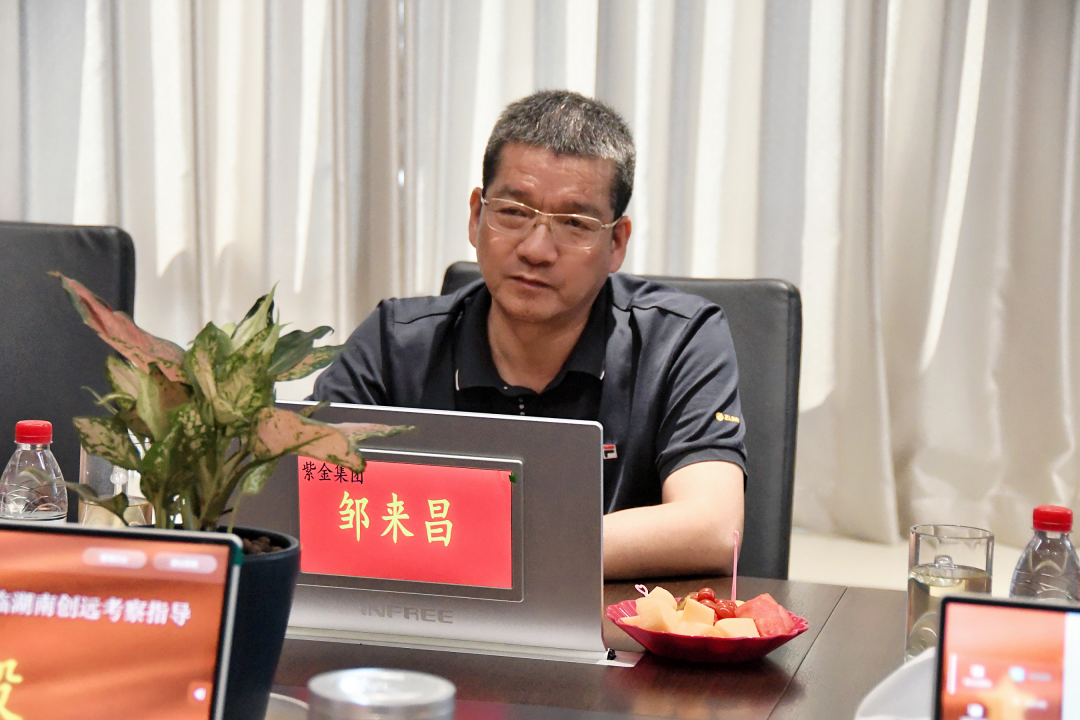 President Zou Laichang highly recognized Hunan Chuangyuan's R&D capability, product strength and market recognition, and expressed his hope to strengthen exchanges with Hunan Chuangyuan, jointly innovate and build smart mines together.